I'm selling my 1995 Jetta GLX EV Conversion. I'm asking $3000. The car runs, all EV components are functioning. The farthest I ever drove the Jetta on a charge was 70 miles. I typically drive 25 miles on a charge. I completed the conversion in April 2011. I have driven about 28,000 miles since completing the conversion. The car is located in San Diego, CA.
The ideal buyer wants the car for spare parts or to use the EV components for their own conversion. Another possibility is to use the batteries and charger as part of a home power backup system. Of course the Jetta can be driven as it is. But, usually people want to start their own project and not continue someone else's.
The Soliton Jr controller has been factory repaired twice: first in March of 2013 and then again in February of 2015. I also had the ADC motor overhauled in February of 2015 with new bearings and brushes.
EV Components;
9″ ADC Motor
50 CALB 180 AH LiFePO4 batteries
Soliton Jr Controller
Zivan NG5 Charger (25 amps, 240 volts AC)
Zivan NG1 DC/DC
12V Electro-hydraulic P/S pump
Gast Vacuum Pump
Xantrex LinkPRO Monitor
No heat
No A/C
Contact me at ejetta@jeremysimmons.com if interested.
Thanks,
Jeremy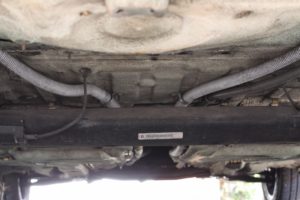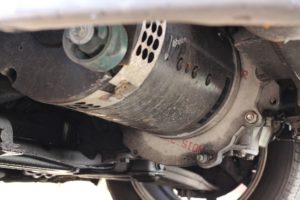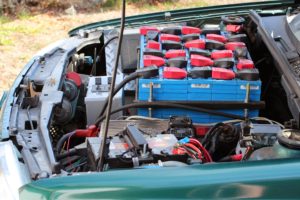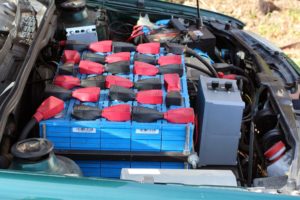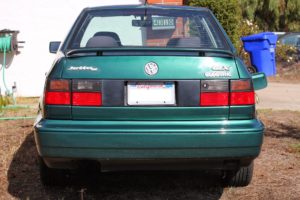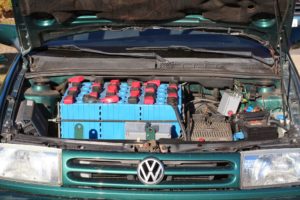 Posted in
Uncategorized
Comments Off

on For Sale – 1995 Jetta EV Conversion – $3000